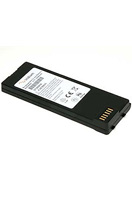 The Iridium 9555 Li-Ion Rechargeable Battery is designed to be charged while inside the Iridium 9555 satellite phone. It can be used as a replacement for the 9555 battery or as a spare battery for extended travel.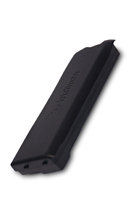 Iridium 9555 Hi-Capacity Battery
The new Iridium 9555 High Capacity Battery provides Iridium customers with a longer talk time and much more standby time in full network coverage when the standard battery. The battery is integrated with the design of the 9555, is low-profile, and easy to install and remove.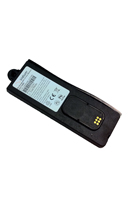 Iridium 9575 Extreme Battery
Iridium 9575 Extreme Rechargable Li-Ion Battery. The Rechargeable Li-ion Battery can be used as a replacement or spare battery for the Iridium 9575 Extreme satellite phone. It includes the battery and battery door provided with phone.