Landwide Head Office handles all sales enquiries both nationally and internationally. Landwide will directly dispatch all Satellite Phone equipment to anywhere in Australia quickly and efficiently. We carry some of the best sat phone options at competitive prices, including:
● Iridium 9555
● Iridium 9575
● Inmarsat IsatPhone Pro
● Inmarsat IsatPhone 2
● Thuraya
● Iridium GO!
Landwide also handles direct dispatch inquiries for sat phone rentals in Australia from our new state-of-the-art satellite dispatch center.

Find Out More About Our Sat Phone Plans
Reach out to our team for more information on sat phone rentals or hire  sat phone costs, and the best sat phone device for your specific applications. We are here to help you stay connected no matter where you go!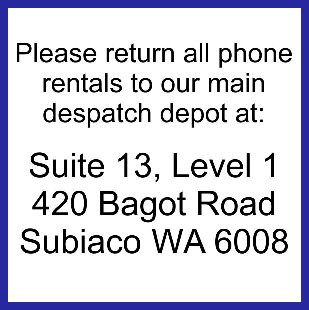 Should you have any enquiries or questions, please contact us using form below.