Antenna Dual Mode RST205 (formerly RST705)
Iridium and GPS Mag Mount Antenna (RST705) is designed for Vehicle / Land based applications. Designed to work with Beam tracking products like LeoTRAK and can work with other Iridium / GPS based devices. RST705 Mag Mount antenna is designed to be very low profile.
With the Magnetic mount, the antenna is very easy to install and move from asset to asset and doesn't require any holes to be drilled for fitting.
Included is 6m of both Iridium & GPS antenna cable, making the RST705 is a very cost effective solution.
Part Number: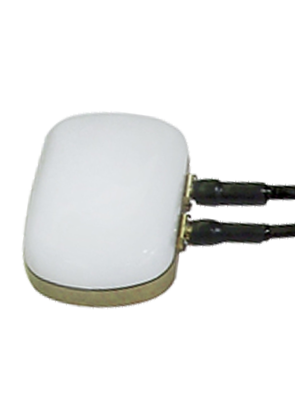 Features
Iridium approved
Designed for harsh environments
Small and lightweight
12 Month warranty
Dual Mode GPS / Iridium
Magnetic Mount, so no need to drill holes
Manufactured in the USA
Includes 6m of both GPS & Iridium antenna cable
Specifications
Frequency (Iridium) - 11616 – 1626 MHz
Frequency (GPS) - 1575.42+/- 5MHz
Polarization - Right Hand Circular
Axial Ratio - 3db Max at boresight
Amplifier Gain - Iridium: Passive
GPS L1: 26db (35mA)
Voltage - Iridium: Passive
GPS L1: 3VDC
Noise Figure - 2.5db max
Impedance - 50 OHMS
VSWR - < 2.0 : 1
Finish - Base – Aluminum
Radome – High Impact, white
Length - 8.37cm or 3.44 inches
Width - 5.56cm or 2.19 inches
Height - 2.064cm or 1.04 inches
Weight - 1.0Kg or 2.2lb Max
(Cable weight included)
Cable - Includes 6m or 19.6 feet of LMR240 Iridium
Includes 6m or 19.6 feet of LMR240 GPS
Altitude - 20,000'
Connector - SMAM Iridium
SMAM GPS
Colour - White
Operating Temp - Celsius -40° to +70° or Fahrenheit -40° to 158°