Pelican Case Iridium 9575 Extreme
Satellite phone are an expensive acquisition and in most cases are purchase as a means of communication in a life threatening situation.
Stemming from necessity, Landwide has developed a Satellite phone case to accommodate the Iridium 9575 Extreme.
Initially Landwide needed a secure case to protect its own large fleet of Satellite phone.
Part Number: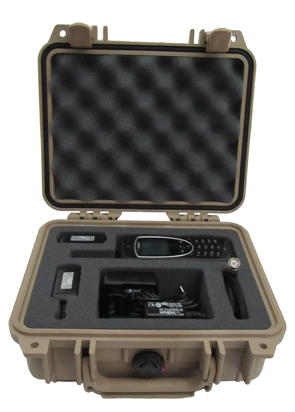 This is the case you need to protect the Satellite phones from damage whilst in transport including survival of a rollover or vehicle impact. For the best protecting you can't go passed a Pelican Case. Landwide has developed a custom foam insert that suits the Iridium 9575 Extreme Satellite Phone and accessories.
The Pelican Case is available in Black, Orange, Yellow, Green and Desert Tan.